As a world-renowned tourist destination, Maui has a unique cuisine that millions of tourists flock to specifically to taste the island's flavors. However, a Maui culinary tour led by an expert can steer you towards the best that the island has to offer. Here are some of the guided culinary tours on Maui.
Food Tours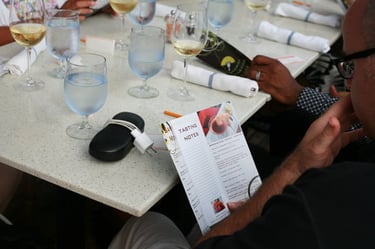 Maui has a unique cuisine, so it's no surprise that you'll find fresh island food on guided tours. Taste the freshest ingredients prepared while learning about Maui's cultural heritage on these food tours:

-

Maui Pineapple Tours - a tour of the pineapple groves
Dessert Tours
Sweet Paradise Chocolatier offers dessert tours every Thursday and Sunday for their Chocolate Immersion Workshop at the Enchanting Floral Gardens of Kula. In The 1 1/2 hour workshop teaches guests about how cacao is grown, harvested, fermented and processed. Cooking classes are included, where guests will actually make chocolate from roasted beans and enjoy a tasting of 7 amazing world and Hawaiian grown chocolates. Yum!
Wine & Brewery Tours

When one thinks of Maui, the first thought isn't it's wine and beer brewing industry. However, enthusiast will be delighted to know that there are several companies that offer brewery tours that reflects the island's unique culture, showing you the brewing process and relaxing with some delightful house-made Hawaiian food afterwards:

If you love coffee, you should know that there are plenty of opportunities to taste the freshest beverage you've ever had on the island's many coffee plantations. Learn about the preparation and cultivation of coffee, as well as explore the grounds for photo opportunities you won't find elsewhere. The following companies offer coffee tours on Maui: