Your next vacation to Maui deserves a great hotel to relax and unwind at. In this article, we will take a look at Maui's best hotels for every budget so that you and your family can have the best time and enjoy your time at one of the world's most beautiful places.
Five Star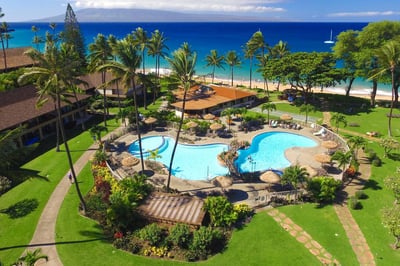 Lumeria Maui -If you're looking for holistic healing and an educational retreat, Lumeria Maui should be at the top of your list. Situated in beautiful Upcountry Maui, enjoy a wide variety of classes and programs in yoga, meditation, healing arts, metaphysical studies, dance and much more. Originally built in 1910, Lumeria's compound has been carefully designed to meet the growing needs of those seeking alternative and experiential learning. Lumeria's onsite restaurant, The Wooden Crate, serves farm-to-table meals and the Wellness Spa at offers bodywork, massage, and healing arts therapies and private lessons - perfect for those looking for a healing vacation to live their best life.

Aston Kaanapali Shores - The Aston Kaanapali Shores resort is located on 10 acres of white beachfront property, including magnificent tropical gardens and flowing waterfalls. Enjoy a perfect location near the historic whaling town of Lahaina, children's activities at year-round Camp Kaanapali, on-site dining, spacious hotel rooms, studios, and one- and two-bedroom suites with fully-equipped kitchens.

Maui Kaanapali Villas - Experience the simple pleasures of Hawaiian life at Maui Kaanapali Villas. Across the grounds of an 11-acre property, guests will enjoy serene tropical gardens, immaculate white-sand beaches, and all-inclusive Premium Suites that offer the finest luxury. Wade in the resort's two swimming pools, destress in the jet spa, enjoy the weekly Mai Tai reception, dine at the Castaway Cafe, and so much more.
Still expensive but won't break the bank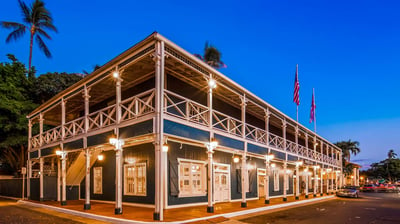 Best Western Pioneer Inn - The Best Western Pioneer Inn offers its guests the natural glory of Maui from the grounds situated on the edge of Lahaina Harbor, the whaling capital of the Pacific. Perfect location for guests looking to explore, while the onsite restaurant & bar offers convenience for a relaxing vacation.

Napili Shores Maui by Outrigger - This hotel offers incredible views of Lanai and Molokai. Relax and enjoy newly-renovated vacation condos that feature custom-made furniture. Hotel amenities include two swimming pools, picnic areas, and proximity to golf courses.
Ha'le Kiana - This bed and breakfast are nestled 2,600-feet on a mountainside, providing a cozy environment with unparalleled natural views. Enjoy a continental breakfast, private entry with an electronic door lock, and a variety of accommodations to fit your needs. Perfect for couples celebrating their honeymoon, anniversary, and more.
Bang for your Buck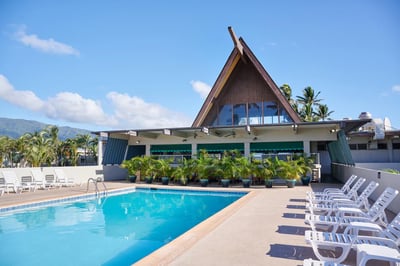 Lahaina Inn - Located in historic Lahaina Town, the Lahaina Inn offers vintage charm & modern amenities on a budget. Enjoy ocean breezes while being located nearby to the town's boutiques, unique history, and endless activities.

Maui Beach Hotel - Maui Beach Hotel offers spacious accommodations for those looking for conveniences and comfort. Enjoy a buffet dinner, relaxing poolside, and spectacular views over Kahului Bay.

Kula Lodge - Kula Lodge is situated at 3,200 ft elevation, offering crisp and refreshing air among a secluded hideaway away from the crowds. Enjoy sweeping views of the West Maui mountains and the majestic Pacific Ocean on the grounds.