After going to a few restaurants, you will quickly see that the year-long sunshine, beautiful waters, and fun nightlife are not the only attractions in St. Petersburg (St. Pete's) Florida. Arguably, the most important attraction (anywhere you go) is the delicious food. Lucky for us, several businesses in St. Pete's offer unique eating tours that provide your palette with an exciting vacation away from the monotonous flavors you see every day. Additionally, these tours offer information on the rich history and fun facts about St. Pete's. Whether you are looking to explore Beach Drive more in-depth, move off the beaten path, or even be serenaded while you eat, there is an eating tour in St. Pete's for you!
St. Pete Food and Drink Tours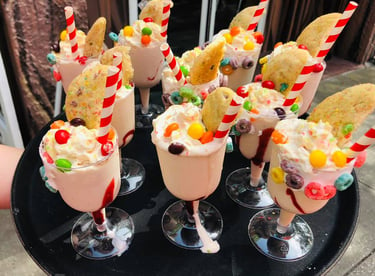 St. Pete Food and Drink Tours is a business solely dedicated to revealing the most classic tastes and sights of St. Petersburg. St. Pete Food and Drink Tours offers three distinct experiences. The first is the Sunshine City Food Tour which chronicles the most classic food and history in the city of St. Petersburg. The second option available is the EDGE district food tour which takes you off the beaten path to vibrant and eclectic restaurants in the EDGE District. The third and final option is the Brunch in the Burg tour... And well, who can turn down brunch?
Taste of St. Pete

Taste Of St. Pete offers a walking food tour with a fun and unique experience: the nation's only singing food tour! Join experienced guides as they bring you along Beach Drive, trying the best foods available, all while being serenaded.







Tampa Bay Food Tours

Finally, Tampa Bay Food Tours offers two unique dining experiences in St. Petersburg. The first is a food and wine tour along the Scenic Beach Drive, and the second is a food tour around Downtown St. Petersburg. These 3-4 hour tours with small groups (up to 12 people max) and knowledgeable guides are sure to provide you with marvelous meals and memories.

From Burgers to chardonnay, you are sure for a delectable treat no matter which food tour you choose in St. Petersburg. We wish you the best of luck choosing your scenic experience and Bon Appetit!