If you are looking to see dolphins while in Florida, then you have lucked out, because there are many great areas of Florida where dolphins naturally reside. Read on to hear about some of the best dolphin-watching tours of Florida, which safely observe dolphins in their natural ocean habitats.
Destin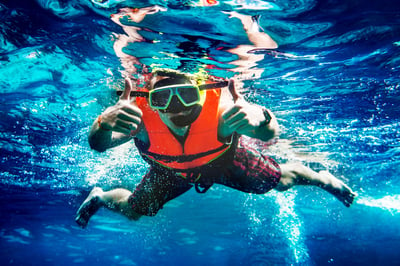 Destin Florida is known for its white-sand beaches and beautiful year-round presence of Atlantic bottlenose dolphins. If you would consider a jet ski excursion in which you may see dolphins, check out this jet ski tour around Destin's waters. Flipper's Adventures also offers dolphin watching tours, as well as snorkeling tours, and sunset cruises in Destin. Additionally, AJ's Dolphin Adventures is one of the top-ranked dolphin-watching tour groups in Destin.
Naples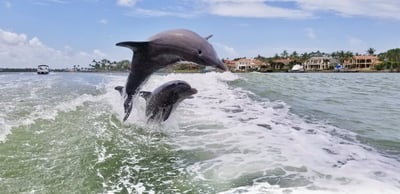 Naples is another beautiful spot in Florida with a large presence of wild dolphins. In Naples, you may come for the dolphins, but stay for the world-class dining and lodging in the area! For a one-hour dolphin-watching tour around Naples, check out this opportunity. Another tour option is Pure Florida Dolphin Watching, which helps you to "seas the day" and see many facets of Naples's natural beauty. Finally, Naples Water Tours offers dolphin watching tours from a spacious motorboat.
Madeira Beach

Madeira Beach is another dolphin hotspot in Florida. Madeira Beach is bordered on its west coast by the Gulf of Mexico, and the water there is full of life. For a 1.5 hour tour of the dolphin stomping grounds in the area, check out this public tour. Additionally, dolphin tours launch regularly from Hubbard's Marina in Madeira Beach. Finally, Dolphin Quest is a premier dolphin-watching tour agency with comfortable boats and trained, ocean-responsible staff and crew.
Fort Myers Beach

Finally, Fort Myers Beach, a gem of southwest Florida, allows for up close and personal experiences with dolphins in their natural ocean habitats. Southwest Florida Dolphin Eco Tours is a group that offers rides on a Yamaha Waverunner through areas where you are bound to see dolphins. Additionally, Sun n' Fun Shelling and Eco Tours also offer fun tours of Fort Myers' best natural attractions. Finally, check out this two-hour dolphin tour through Fort Myers Beach for an unforgettable experience.