Here's a complete list of 2021 Halloween season activities near and around St. Pete. From the best-haunted houses to Halloween parties and different Halloween-themed activities. Enjoy the spooky season!
Haunted House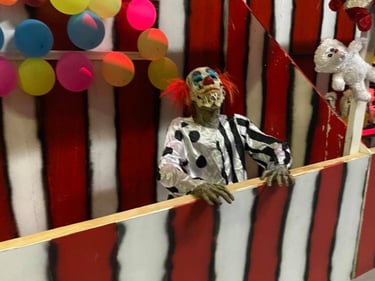 Scare House Pinellas - Scarehouse Pinellas is back for its 3rd year and this year you can expect new thrills and scares around every corner in their 10,000 sq ft, air-conditioned warehouse.
The terrifying tour takes you through the aftermath of last year's red tide outbreak. After it had infected so many last year, we were thankful to find an anecdote to reverse everything back to normal, or so we thought. The anecdote hadn't been fully tested and the side effects were unknown…until now.
It all started around the last full moon, as we began to set up for this year's haunted house, we started to notice some peculiar things happening. Each time we entered walls had been moved, curtains were hung, and props had found their rightful place. It was almost as if the haunted house had come alive, almost as if it was building itself. Creepy and unexplainable events are happening every day, no telling what will happen next. Enter only if you dare.
Pumpkin Patch

Gallaghers Pumpkins and Christmas Trees - Gallagher's Pumpkins and Christmas Trees was started over 30 years ago by a local St. Pete family (The Gallagher's, of course!)

Five years ago, the patch was passed down a generation and is owned and operated by David and Ciera Gallagher, who are locally born and raised. The Gallagher family is proud to serve the many of the family's that have been coming to their patch since day one.

Each year, the Gallagher's add more selection to their tree and pumpkin patch to better serve the St. Pete and Tampa Bay community. From photo opportunities to snow cones and locally sourced pies, they truly believe in giving back to their community as much as possible.
Adult Halloween Parties

The Toasted Monkey - join the 6th annual Halloween costume party Saturday, October 30th. Enjoy live music from Billu Agens. Enter the costume contest and a chance to win a $100 gift card.
The Wharf Restaurant & Bar - Get your costumes ready! Halloween party on October, 30, Saturday. The golf cart parade starts at 6 and Wharf Party at 8. You are guaranteed to have fun.















Halloween Lights Show

72nd block of 1st Ave N, St Pete (Pasadena) - The Ghosts Come Out at Night! Come celebrate Halloween by watching an animated display with 'Living' 10' Ghouls, singing and joke-telling Pumpkins, scythe-wielding Grim Realers, tortured Skeletons, and more! Approx 5 min Halloween 'show'! FREE every night at dark until Oct 31.

**Display to be viewed from sidewalk or street. Please respect the Halloween spirit and do not enter the yard. Security camera protected.**
Halloween Themed Activities

Christy's Thirsty Halloween Beer Ride - Join Christy's Thirsty Beer Rides, LLC for a Halloween Beer Ride! Dress up in your Halloween best as we meander through the streets of Historic Old Northeast, check out the Halloween decorations and enjoy a few stops along the way. Costumes encouraged!
Halloween Sunset Sail - Join us as we set sail in the picturesque waters of Treasure Island, Florida at sunset! Take the helm, feel the wind, and make a lifetime of memories! All trips include complimentary soda and bottled water. BYOB is allowed as we have a cooler with ice available and a restroom aboard. Public trips are limited to 6 guests.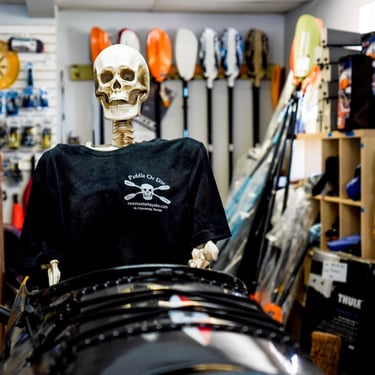 FULL MOON Halloween Paddle Adventure at Weedon Island! - Grab your favorite Halloween costume, light yourself up, and get ready for a unique evening paddle under the light of the October Hunter Full Moon!!! Lights are mandatory (headlamp, led lights, flashlight, body lights, or glowsticks). Pick from a paddleboard or kayak. Enjoy a guided sunset evening tour paddling through the mangrove tunnels in the beautiful natural preserve of Weedon Island!